It's not about changing homes
It's about changing lives.
Whether you're buying, renting, or selling a home, you will benefit from working with an agent.
Jamie Kastens is an award-winning Top Producer with KW Southwest. She epitomizes empathy, integrity, and hard work and shows great attention to every detail of a Real Estate transaction. Jamie migrated to the Houston area at age 1 from a refugee camp in Malaysia, and her interest in Real Estate stemmed from a desire to help her mother sell her first home in America.
Find out How Much Your Home Is Worth
You're ready to sell your property. And, while you're looking forward to seeing the word "SOLD" posted from the curb, you know there's a lot to consider along the way. One of your first decisions is to select a real estate agent who'll join you in the process.
A house is not a dream home because of its size or color. It's about how you feel when you walk through the front door. This is about more than real estate. It's about your life and your dreams.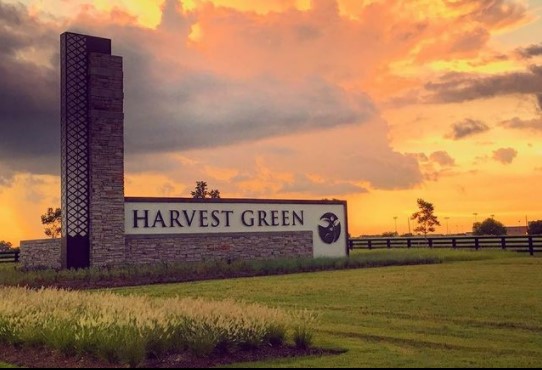 Kastens Group is eyeing new lots in Harvest Green in Richmond, TX! 452 brand new homesites will be available to buy in Fall 2022, according to Johnson Development. Phase 1: 452 Homesites 40° 55 lots 45′ 87 lots 50′ 95 lots 55′ 63 lots 60′ 76 lots 65′ 36 lots Panansion 75′ 24 lots 16 new Model Homes Source: Johnson Development
Homes In Richmond (77407)
If you're looking for a professional agent who will get you top dollar and look out for you during the whole process, you cannot do better than Jamie Kastens. Perhaps the best real estate experience we've ever had, and we've sold 12 houses over the past 40 some years. Thank you Jamie!
Celina K, Richmond TX
HOMESELLER
Jamie was very knowledgeable about real estate and most importantly very honest. She helped us understand the current market, the expectations, and communicated with us frequently. She made sure the house was staged perfectly, recommended areas of the house that needed improvement, had great photos of the house and detailed explanation of every room.
Jamie is amazing! She made the experience of purchasing our first home so great! She is so helpful and always there whenever you need her.
Meghan Scoggins
HOMESELLER
Jamie helped us sell our home and sell it in the timeline we needed. She went above and beyond, putting together an open house in days that welcomed over 50 potential buyers through our home in hours. We had a signed contract within 3 days of listing. Highly, highly recommend!
Jamie and her team were absolutely amazing!! Were incredibly supportive through an already difficult home buying process. Thank you Jamie Kastens and Karina!!!
Gladson Barretto
HOMESELLER
Kastens group helped us to sell our home quickly and made the whole process easy with daily updates on the progress. From evaluation to preparing the property and hosting open houses, everything was managed professionally by their teams. They also extended their support to the buyer when needed. We are glad that we appointed Kastens group as our Realtors!
Highly experienced, professional people. They guide and support their clients from the start till the end of the entire process. Always there to answer questions & concerns. Highly recommend them if you want to have a smooth, well executed home buying or selling experience!
Knowledgeable staff and communication with clients was superb. Could not have asked for a more professional group.
Dipayan Bhattacharya
HOMESELLER
Jamie Kastens & team has been fast & effective in delivering results. My house was rented within a couple of weeks.
Mujahed Mohammed
HOMESELLER
We reached out to Kastens Group for leasing purposes. They have been very detailed , prompt and professional throughout the process.We highly recommend them !!
We completed the Bike MS: Texas MS 150! Shout out to everyone that participated. 🚴‍♀️🚴‍♀️🚴‍♀️ The Bike MS: Texas MS 150 is the 5th overall
Read More »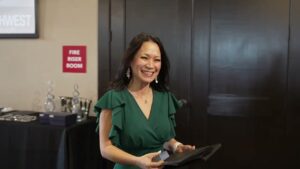 Medallion Award Triple Gold 3rd Place Closed Units 6th Place Closed GCI 6th Place Listing Volume 8th Place Listing Units
Read More »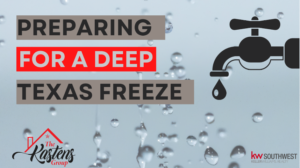 Texas is known for being hot most of the year, but when it gets cold, it gets REALLY COLD!  In recent years, freezing temperatures have
Read More »
Great
Communities.
Beautiful
Homes.