Why Supporting the PTO In Your Community Is So Important
The Back to School season is here, and you are already getting subtle reminders when you walk into your local Target and  see mountains for Elmer's Glue and Crayola crayon boxes in deep yellow bins as parents walk the aisles with their little ones in tow.
I have two kids enrolled in Fort Bend ISD and I have volunteered at their schools, and sat on the PTO (Parent Teacher Organization) board for years.  The local school district only supports each school so much, but it doesn't fund everything.  Many times, people say, "Oh, doesn't the school pay for that?"  Many times, the answer is no.
People don't realize how much the PTO supports our teachers, administrators, and students.  PTO is a non-profit organization and ours in particular, now provides a $250.00 grant for each teacher who joins the PTO. It also pays for the school trips.  We provide volunteers for school events and lunch periods, too.  Supporting about 1,000 students and over 100 school staff gets pretty expensive.
As The Kastens Group continues to scale throughout the years, I love being able to give back to the local schools in my community.  I continue to sponsor the PTO at Madden Elementary and Malala Yousafzai Elementary in Aliana.  I provide heavy duty umbrellas or rain ponchos for their car rider lines.  I was lucky enough to expand into Neill Elementary in the Harvest Green subdevelopment, this year.  
For those who can't donate funds, there's so many other ways to support the school.  Donate supplies.  Donate your time.  Teachers could always use a break.  Drop off a coffee or lunch to your child's teacher.  That goes a long way.  At the very least, you can send them a random email of appreciation.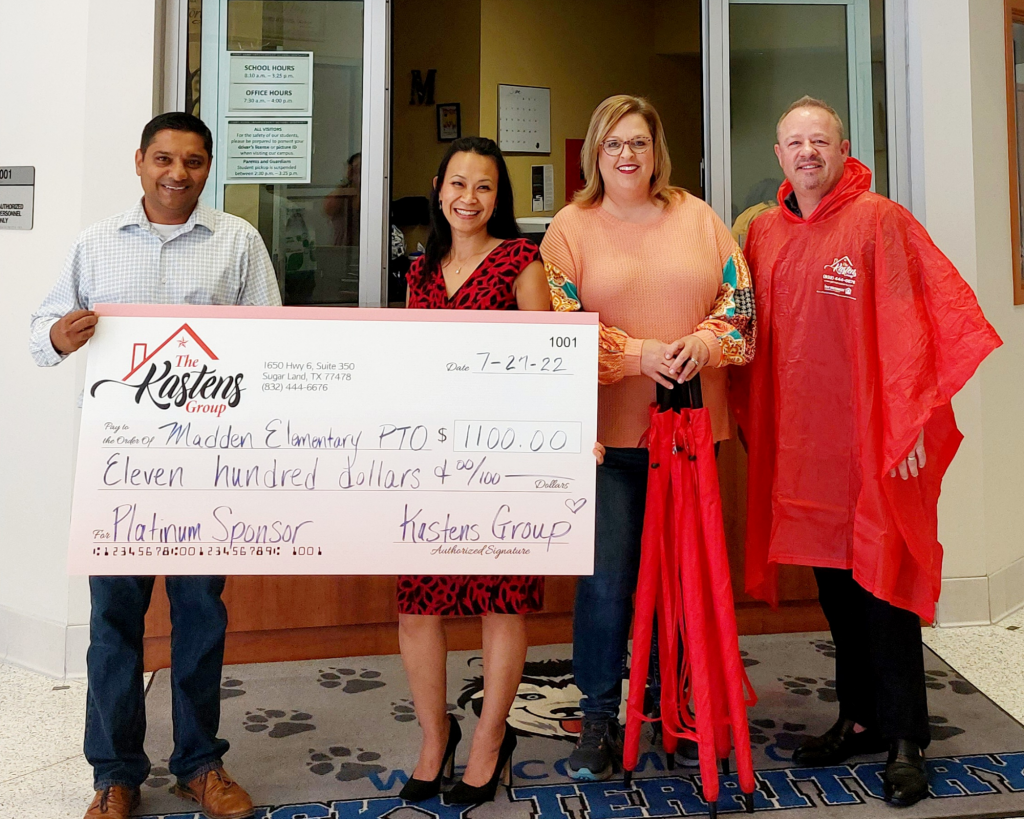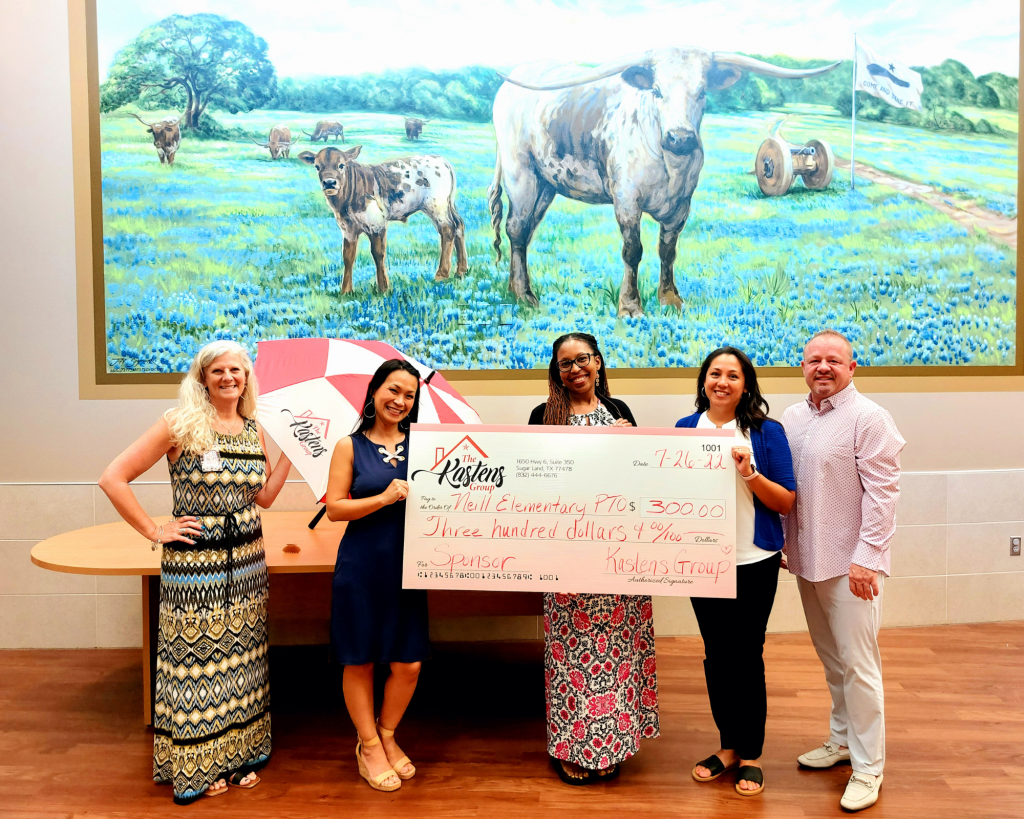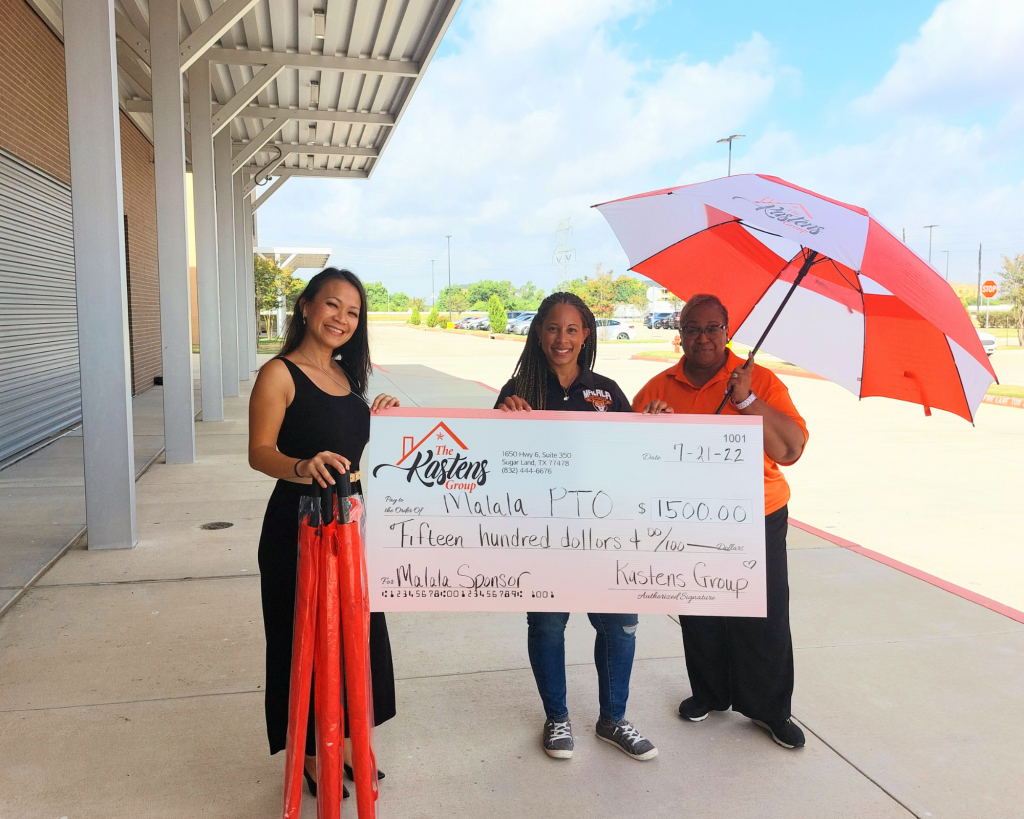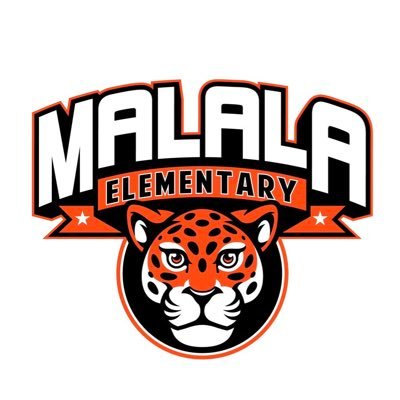 Lisa Langston
Principal, Malala Elementary
Thank you for the partnership and support! We'd love to grow a strong relationship with Jamie because her love for serving the Aliana schools is very evident. It was great seeing you again!